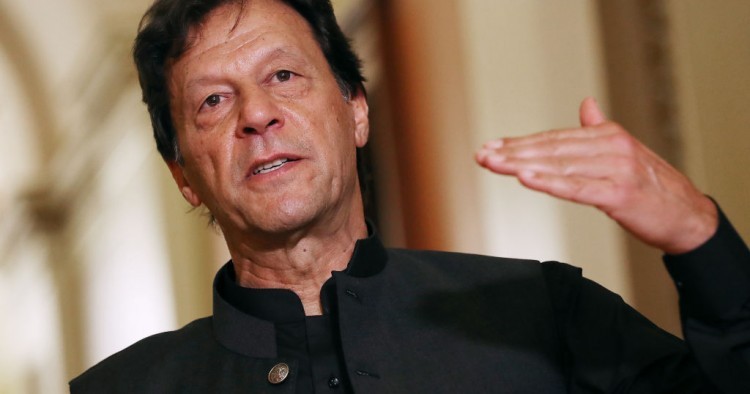 "This year motorcycle sales have broken all records" – PM Imran Khan
Fiscal year 2021 ended in June and we looked at car sales for the whole year. Compared to last year, 90% more cars were sold in FY21 than in FY20. We didn't pay much attention to motorcycle sales until our Prime Minister brought it up. According to Prime Minister Imran Khan, this year we had the highest number of motorcycle sales in the history of the country.
Selling motorcycles is "empowering the poor"
Prime Minister Khan told a press conference that record motorcycle sales indicate the country's low-income class is on the rise. Since motorcycles are known as the ride of an ordinary man, "aam admi ki sawari ", the Prime Minister says that the growing number of motorcycle sales means the empowerment of "Am admi".
The Prime Minister also awarded the government the credits for empowering the low income class of Pakistan. He said the government spent the first two years pulling the country out of numerous economic crises. Now that the economy has stabilized, the government is investing in the poor. Here you can listen to the full story of the PM.
Motorcycle prices say the opposite
The whole point of the Prime Minister's speech is that the government has empowered ordinary people and allowed them to buy motorcycles. Let's look at some facts here, will you?
First, how many motorcycles were sold in the record breaking fiscal year 2021? According to the PAMA report, the number is 1 852 685. The average number of motorcycle sales per year is around 1,500,000. Can we call 300,000 additional motorcycle sales empowering the low income class?
Second, the government recently granted tax breaks for locally produced cars under the new auto policy. However, no tax reduction has been introduced for the motorcycle industry. In fact, the bicycle prices in Pakistan have only climbed higher. How does this empower the poor?
This is our analysis of "record" bicycle sales in Pakistan. Do you agree or does the Prime Minister's story mean more to you? Share your opinion in the comments.