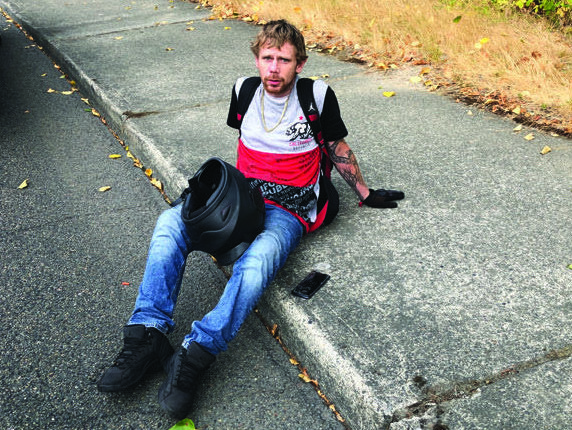 Stolen motorcycle found, suspect arrested | The JOLT
By Danny Stusser
Olympia Police located a stolen motorcycle while driving on Ensign Road NE on Sunday August 15.
Lee Furtwangler, 32, of Olympia, was contacted shortly after 8 a.m. while riding the red Honda, with a woman nearby waiting to speak to him or for him to settle on the motorcycle.
Furtwangler told the officer he was just trying to start the motorcycle. There were no plates on the motorcycle. Police said "the motorcycle's ignition was punched out and a bypass switch installed allowing the motorcycle to be started without using the ignition".
Furtwangler told the agent he had bought it for $ 300 from a friend named "Jason", but did not know the last name of "Jason".
The officer searched the motorcycle for a vehicle identification number (VIN), but was initially unable to locate it. Later, the VIN was discovered under the painter's blue ribbon.
Furtwangler had a photo of the VIN which he showed to the officer; the VIN that came back as stolen from Centralia.
Furtwangler has been placed under arrest. During a search of Furtwangler's backpack, OPD found a 45mm style BB pistol painted black and a large set of shaved keys for Ford, Toyota and Honda vehicles. Shaved keys are used to access and open locks on similar cars.
Furtwangler was incarcerated at Thurston Prison for possession of a stolen vehicle. Police recommend adding additional fees for owning auto theft tools.