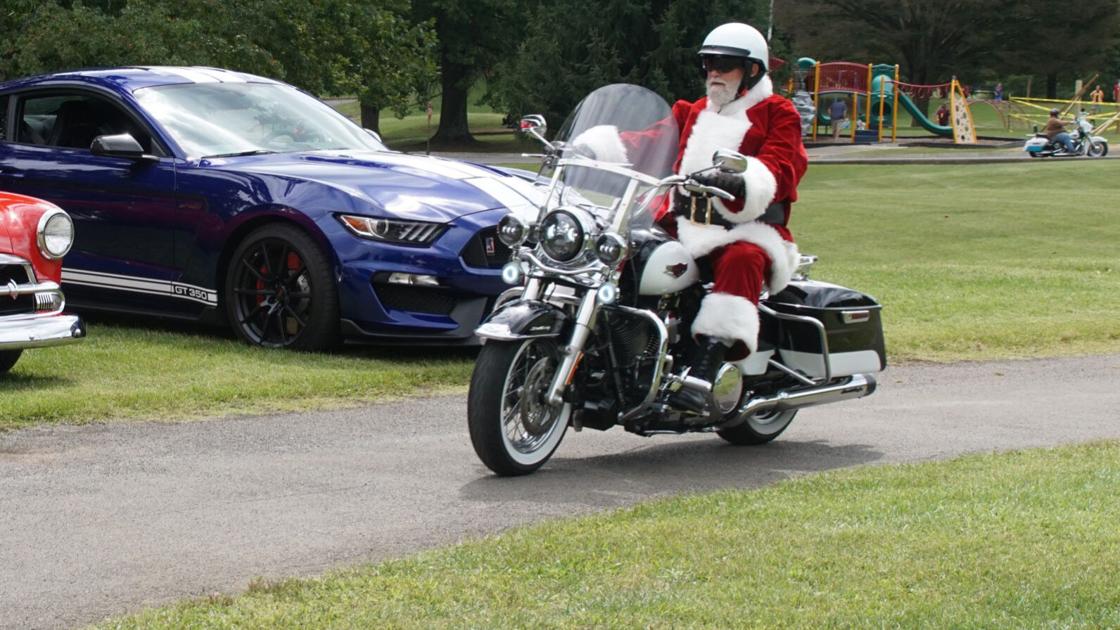 PHOTO GALLERY: 'Toy Run' Motorcycle Ride Across County Raised $ 1,000 for Kids Christmas | Rogersville
The annual Toy Run Saturday motorcycle race raised $ 1,000 for the Department Of One Accord's children's Christmas program.
Last year, the program served 1,310 children in Hawkins County.
One September every Saturday, bikers pay $ 10 per cyclist to participate in the race that takes them from Rogersville to the parking lot of the Church Hill Mall, then back through the scenic Goshen Valley, ending at the City Park of Rogersville.
At the park there is a cruise with live music and lunch.
The turnout for Saturday's Toy Run was a little below average.
Only 40 motorcycles with 62 riders in total took part, and 13 other classic cars took part in Cruise-In.
Saturday's Toy Run paid tribute to the recently deceased Patsy Hurd who served as Christmas for the Children Director for 15 years, including the first year of the Toy Run.
The annual toy race began 21 years ago when Wheels of Faith, a Christian motorcycle club, approached Of One Accord to organize the race for the children of Hawkins County for Christmas.
At one point, over 250 motorcycles competed, but the numbers faded after the Wheels of Faith disbanded.
All photos by Randy Ball, unless otherwise noted.