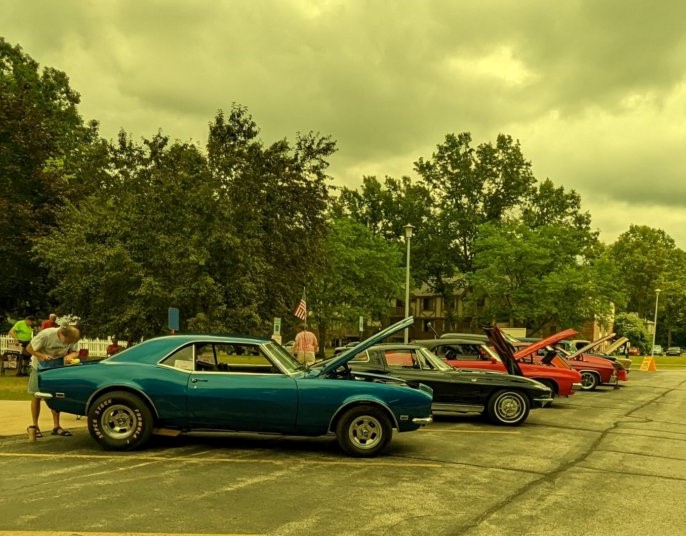 People gather to view vintage cars at Midland's first Berryhill American Legion car and motorcycle show.
Bob Weaver said he admired the older vehicles as he attended the first Midland Berryhill American Legion Post 165 car and motorcycle show on Saturday.
"I love antiques, old furniture and old cars," said Weaver, of Midland.