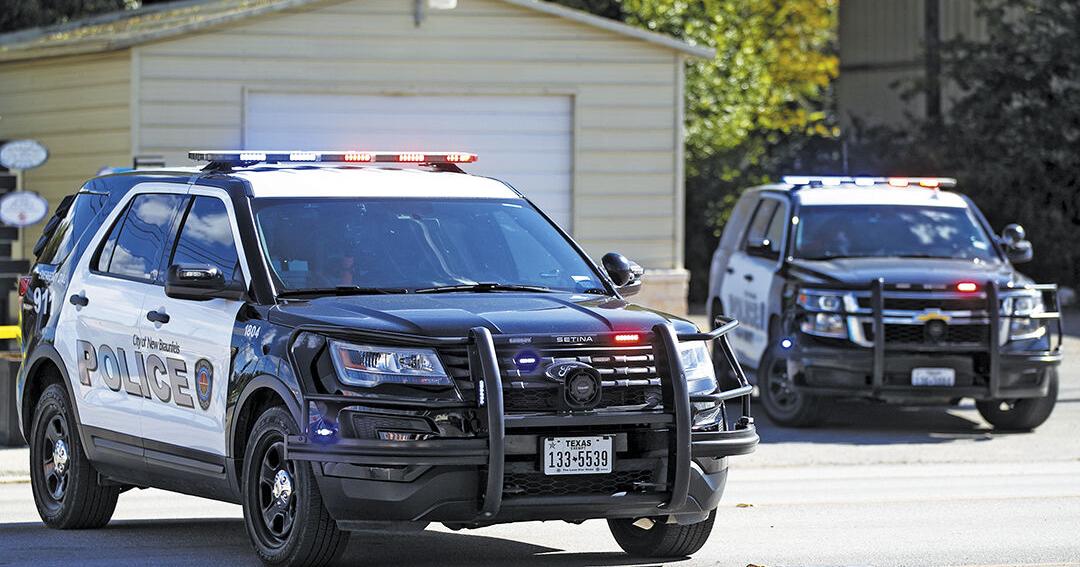 Motorcyclist sent to hospital, truck driver in prison after collision | Community alert
A vehicle intentionally swerved into a motorcycle in an apparent road rage incident on Saturday, sending the motorcyclist to an area hospital and the driver of the vehicle to the Comal County Jail for assault, announcing the police.
David Ferguson, the city's communications coordinator, said New Braunfels police were called to the 600 block of South Walnut Avenue around 8:13 p.m. Saturday.
"They were initially dispatched for an accident between a motorcycle and a Dodge Ram 2400 pickup truck," Ferguson said, adding that both vehicles were traveling in the southbound lanes of the 100 block of South Walnut when the incident began. .
"The motorcycle driver claimed that the truck driver was driving erratically in front of him, with the truck producing thick clouds of diesel exhaust," Ferguson said.
Ferguson said the preliminary investigation indicated that when the motorcyclist attempted to pass the truck, the other vehicle swerved into its lane, causing the collision.
"All of the above was listed in the original investigation," Ferguson said. "The motorcycle driver sustained serious but non-life-threatening injuries and was taken to San Antonio Military Medical Center. The truck driver was taken into custody and incarcerated in the Comal County Jail.
Kentyn Roger Carley, 18, of New Braunfels, has been charged with aggravated assault with a deadly weapon. He was released from county jail on Sunday after posting $20,000 bond.
No information was available Monday on the condition of the motorcyclist, a 19-year-old man from Cuero, who has not been charged in Saturday's incident.
Arrested pair suspected of distribution
New Braunfels police arrested two men who allegedly threw several bags of crystal meth out of a vehicle window during a traffic stop early Monday.
Ferguson said officers stopped an SUV in the 100 block of Merriweather Street around 3:42 a.m. Monday.
"The officer noticed traffic violations committed by a black Chevy Trail Blazer, which was pulled over at this location," Ferguson said. "The vehicle came to a stop and the officers made contact with the two occupants; they saw one of them throw a bag out the passenger side window which was later determined to contain methamphetamine.
Ferguson said the amount of drugs in the bag thrown from the vehicle, and others found individually wrapped inside the SUV, totaled about 30 grams of methamphetamine.
Miguel Francisco Valenzuela, 36, and Matthew Martin Sanchez, 25, both of New Braunfels, were arrested and charged with manufacturing and delivering a controlled substance, Sanctions Group 1, between 4 and 400 grams.
Valenzuela was released from county jail on Tuesday after posting $50,000 bond. Sanchez remained jailed pending the same bond early Tuesday afternoon.