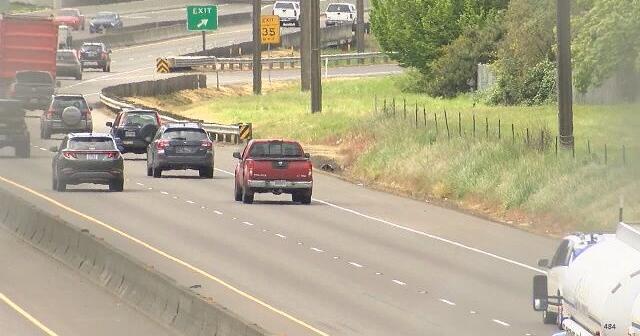 Medical emergency may be behind body found in truck, witness says | New
SPRINGFIELD, Ore. — Following the discovery of a man who died during a high-speed chase early Monday morning, a woman claims to have seen the man having a medical emergency while driving.
RELATED: SPRINGFIELD POLICE DISCOVER DEAD MAN IN HIGH-SPEED MOTORCYCLE CHASE
Police are currently collecting evidence to see if a man named Frank Nelson is linked to the death of this unidentified man, found in a truck. Nelson was a suspect in a high-speed motorcycle chase.
Nelson is accused of changing the plates on his motorbike and taking off at speeds of around 120 miles per hour when approached by law enforcement.
The man's body was found in a truck near exit 211 on I-5 near Brownsville. Nelson's bike, according to police, was parked near said truck. They said he then fled, only to later crash his bike and be taken into custody.
Cathy Thompson said she was traveling on the freeway Sunday morning heading to Portland.
"We saw this driver driving erratically going from slow lane to fast lane and almost hitting cars. They had to swerve and go further to the left of the lane to avoid being hit," said Thompson. "We thought he might have a medical emergency, so we called it quits."
She said at that point she pulled over to call the police and let them know about the driver's behavior. The body was discovered about 15 hours later.
Again, no connection has been announced between Nelson and the found body. Police are still working to confirm the discovery was accidental.
So far, Nelson is charged with trying to evade a police officer, driving with a suspended or revoked license and driving recklessly.
Thompson said she provided her official statement to authorities.