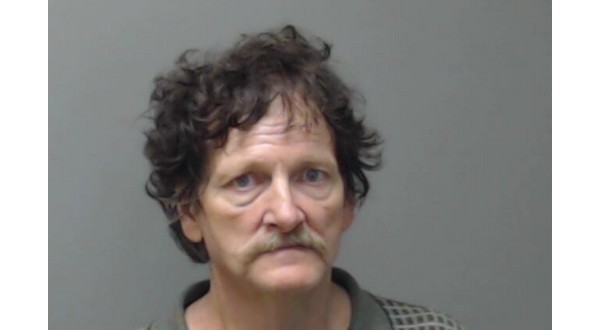 Man who used his feet, motorcycle and truck to try to evade the law pleads guilty
A man who was charged with attempting to flee from law enforcement in mid-December 2019 and again in late November 2020 recently made an appearance in Baxter County Circuit Court.
John Leroy Lewis, 56, pleaded guilty to the charges in two open criminal cases and was sentenced to four years in prison to be served alongside the sentence he is already serving.
Lewis, who is being held in the Pine Bluff unit of the state prison system, is no stranger to jails, jails, arrests and running away from law enforcement. His maze of cases dates back to 1998.
In addition to the charges in Arkansas, he also got into trouble in Missouri.
His last attempt to flee to Baxter County was on November 27, 2020.
Baxter County Sheriff's Deputies spotted Lewis on a motorcycle while responding to a suspicious call in the Jordan area.
When deputies attempted to arrest Lewis, he sped up. The chase was fairly brief and ended when he crashed his motorcycle into a deputy's patrol car and had to be taken to Baxter Regional Medical Center (BRMC) by ambulance for treatment.
He was taken to the county jail at around 5:30 p.m. on November 29 after being released from the BRMC.
No one else was injured in the incident. In addition to his prison sentence, Lewis was ordered to pay nearly $3,600 in restitution to cover the cost of damage to the deputy's patrol vehicle.
It was discovered that Lewis had syringes used to inject methamphetamine on his person.
He was convicted of driving away and possessing drug paraphernalia.
The second case involving Lewis stems from an incident that occurred in mid-December 2019.
Lewis also made a run for it at that time – both in vehicle and on foot.
According to the probable cause affidavit, a Mountain Home police officer was sitting motionless at the intersection of East 9th Street and Cardinal Drive when he spotted a vehicle Lewis was driving with a cracked right taillight.
When the officer attempted to grab the vehicle, it began to circle on different streets. The officer reported that he was moving at high speed.
A number of stop signs were run until the chase stopped in the parking lot of the Ozark Mall.
According to the probable cause affidavit, Lewis exited the vehicle and fled on foot to the Mountain Home Motel.
The MHPD officer questioned the passenger, then searched the vehicle, finding two used syringes and two plastic bags containing a crystalline substance that tested positive for methamphetamine.
Lewis initially escaped, but was eventually arrested.
Web readyMT Powered by WireReady® NSI