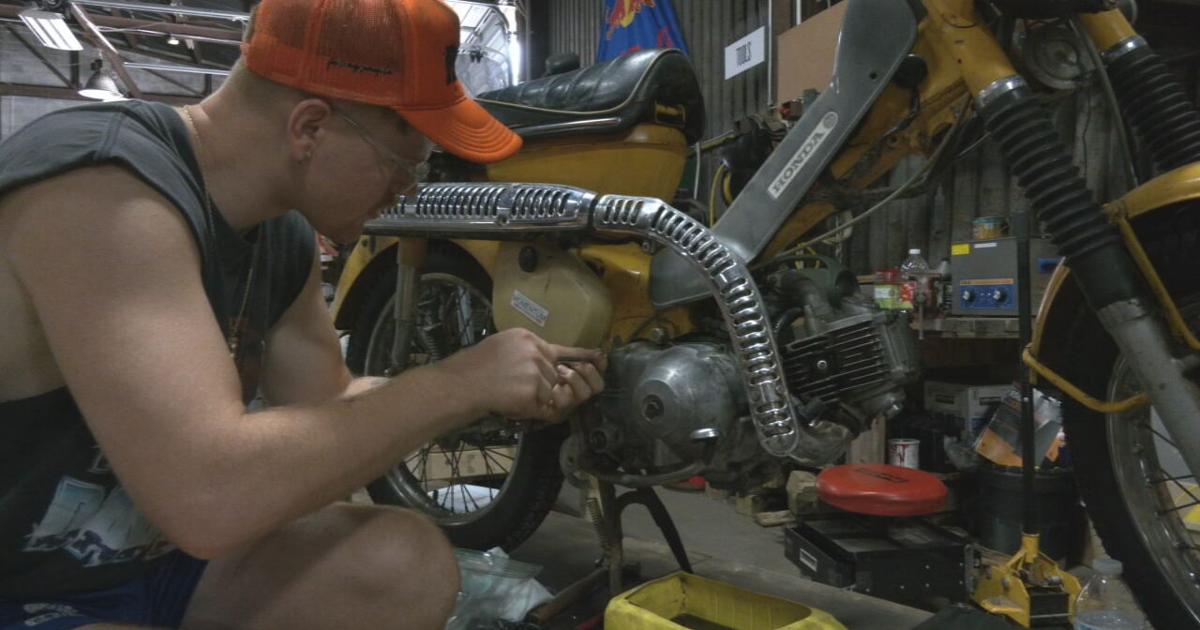 Louisville Body Shop Providing Educational Space for People to Fix Their Cars | New
LOUISVILLE, Ky. (WDRB) – Two years ago, Louisville native Todd Bundy didn't know how to completely rebuild a high-end engine.
"I didn't have extensive experience in car or motorcycle mechanics," he said. "I didn't really grow up working on anything."
That all changed when his grandfather encouraged him to drive down Hull Street to the new Momentum Motorsports garage to borrow a tool, but ended up finding a lot more.
"I've been here about two years and working on a few bikes and a few cars," Bundy said.
Momentum Motorsports is a DIY garage that allows car owners to come and work on their cars in a safe environment.
"It's a much safer alternative to working on the side of a street where various things can happen," said founder Nick Pirot.
Pirot, a former veteran and mechanic, founded Momentum about four years ago with two goals in mind.
"I think the goal is twofold. One, to save money and two to give people the idea that it's okay to work with your hands," Pirot said.
"It's okay to get dirty, it's okay to be a bit self-reliant and figure out what your skills are and if you don't have those skills, you can reach out and find people who will be willing to help you. to help."
This community mentality is what taught Bundy everything he knows.
"Given my skills were zero, I learned a lot. I've done everything from a complete high-end engine rebuild to swapping out transmissions in a truck to just about anything you can think, I learned to do here," Bundy said.
Momentum Motorsport is open six days a week and those interested can find out more on their website.
Copyright 2022 WDRB Media. All rights reserved.