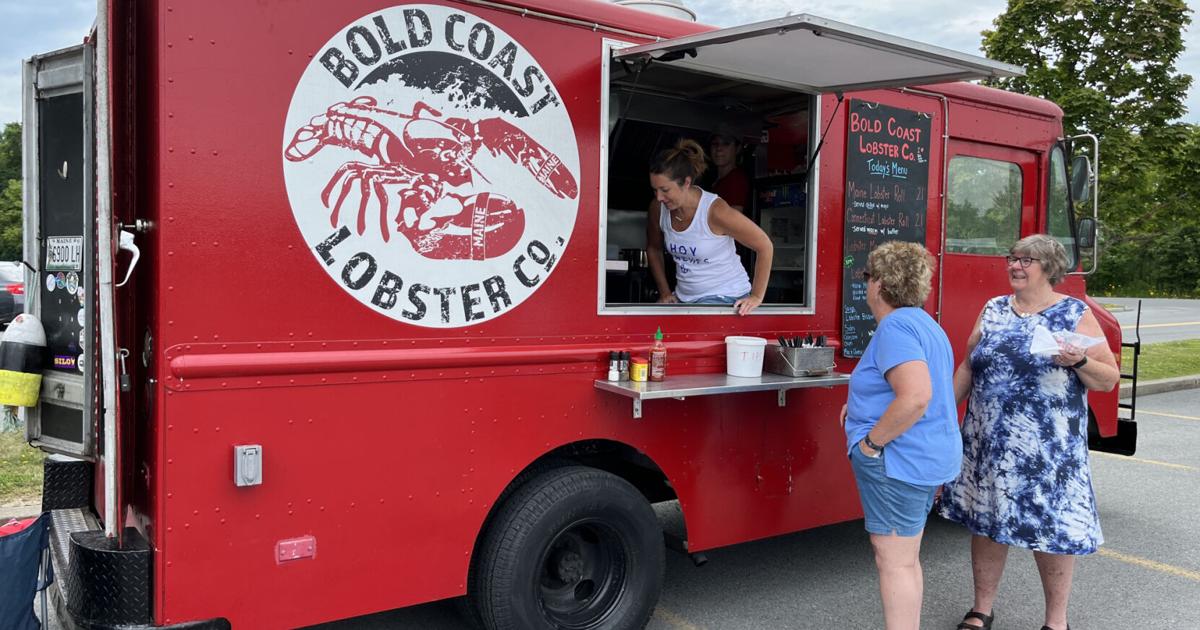 Food Truck Frenzy brings new flavors to Watertown | Company
WATERTOWN — Vendors filled the west parking lot of the Salmon Run Mall on Sunday for the monthly Food Truck Frenzy, which offers deals unique to the North Country.
Food trucks, craft stands, nonprofit information booths, and small stores dotted the parking lot for most of Sunday afternoon. Trucks, some of which came from as far away as New Hartford in Oneida County, offered authentic Filipino food, fresh lobster rolls, Italian gelato, pizza and more. Vendor tents with toys, garden games, clothing, sunglasses and accessories also dotted the lot, all showcasing wares from local small businesses.