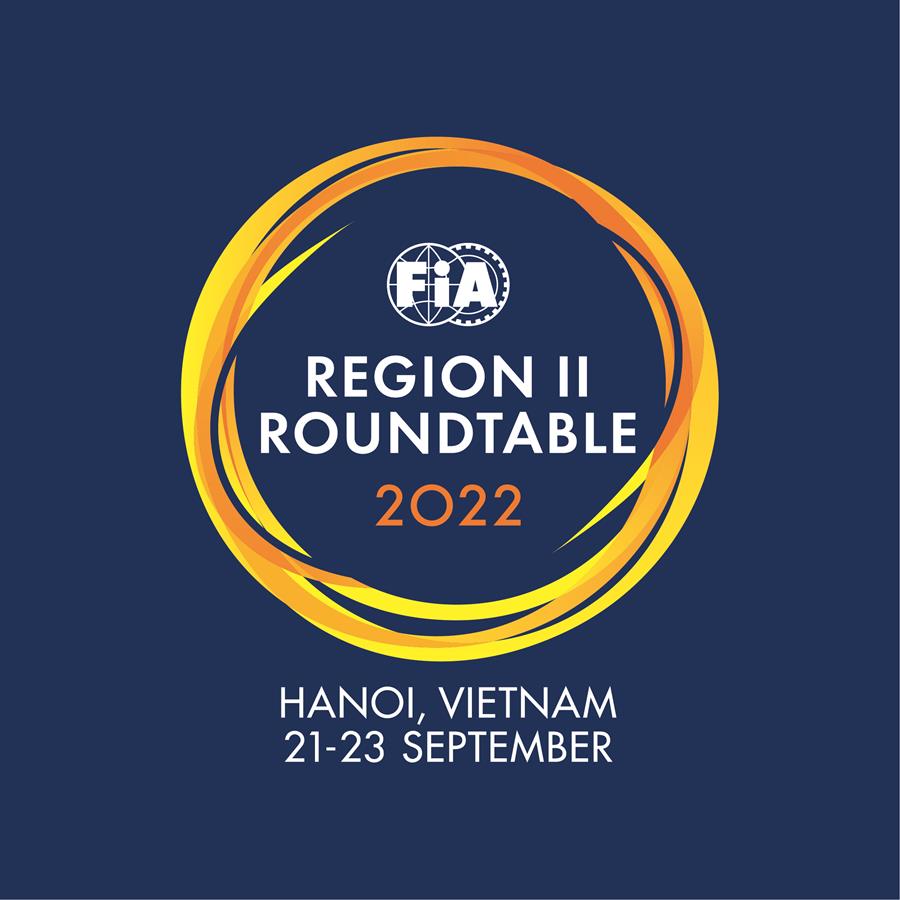 FIA REGION II, VIETNAM AUTOMOBILE ASSOCIATION AND AIP FOUNDATION TO HOST FIA REGION II ROUNDTABLE IN HANOI
FIA REGION II, VIETNAM AUTOMOBILE ASSOCIATION AND AIP FOUNDATION TO HOST FIA REGION II ROUNDTABLE IN HANOI
On September 22-23, 2022, the FIA ​​Region II Roundtable will bring together FIA member clubs from Asia-Pacific at the Metropole Hotel in Hanoi, Vietnam under the theme "Reconnecting in Hanoi". Together they will address mobility challenges and opportunities in the region, courtesy of the FIA ​​Members Automobile Association of Vietnam (AA Vietnam) and the AIP Foundation. FIA Region II Asia-Pacific is made up of 24 countries, 19 Clubs and 35 million members.
Over two days, more than sixty FIA delegates, speakers and leaders will discuss the future of mobility in the Asia-Pacific region, with a focus on tourism, road safety, sustainability, driver engagement youth and innovation. This will be the first FIA Region II physical roundtable held since the outbreak of COVID-19.
FIA Vice-President for Automotive Mobility and Tourism Tim Shearman will be joined by FIA Region II President Greig Craft, who will host the roundtable as Chairman of the AA Vietnam Foundation and AIP , the President of the FIA ​​Senate, Carmelo Sanz de Barros, the FIA ​​Secretary General for Automotive Mobility and Tourism ad interim. Onika Miller, FIA Director of Tourism Services Habib Turki and FIA Foundation Executive Director Saul Billingsley, along with other FIA experts and external speakers.
AA Vietnam became a member of FIA in September 2018, establishing the first FIA Automobile Club in Vietnam. AA Vietnam offers various mobility services to its members and seeks measures to ensure greater road safety in the country through its partnerships with major car dealerships and manufacturers. To increase its positive impact on society, AA Vietnam's profits are reinvested in road safety projects, advocacy, environmental and climate issues, member benefits and charitable activities.
AA Vietnam's strong commitment to road safety actions revolves around education, infrastructure, research, advocacy and communication, and has been driven by its President Greig Craft, who is the a leading advocate for road safety in Vietnam and around the world for over 20 years.
After moving to Vietnam in 1989, Craft established the AIP Foundation in 1999 to prevent road deaths and injuries in Vietnam and low- and middle-income countries in the region. He first focused on the widespread wearing of helmets as a habit for drivers in Vietnam. Craft and a team of international specialists and designers have developed the world's first "tropical" helmet, a lightweight and inexpensive motorcycle helmet suitable for hot and humid climates like Vietnam.
In 2001, Craft established the AIP Foundation's social enterprise helmet factory, Protec, which has gained international recognition as a producer of affordable, climate-friendly helmets. This has been hailed as a "magic bullet" in preventing injury in children. Protec is a social enterprise employing people with disabilities in Vietnam and aims to provide a product for people at all levels of the economic pyramid. Craft has since continued to expand its focus on other road safety issues, including pedestrian safety, speeding, driving skills, school zone safety and industrial worker training.
As members of the FIA, the AIP Foundation and AA Vietnam work closely together to advance impactful road safety initiatives and drive effective change. The two organizations work with the Vietnamese government to promote the use of safe, certified helmets and establish programs to increase child safety in school zones.
In March 2022, AA Vietnam collaborated with FIA member clubs Automobile Association of Cambodia (AAC) and Automobile Association Philippines (AAP) to launch the "Power of No" campaign. Developed in partnership with the Asia Pacific International Spirits and Wines Alliance (APISWA), this public awareness campaign aims to save the lives of vulnerable populations in the ASEAN region, change cultural norms around drunk driving and standardizing responsible drinking practices for young road users. The ambitious campaign targeting young adults aged 18-30 in Cambodia, Laos, Thailand, Malaysia, the Philippines and Vietnam has proven successful. In the first six weeks after launch, the digital campaign saw impactful results with over 23 million people reached, over 380,000 likes, comments and shares on social media, and 93% of people declaring that they feel compelled to say "NO". drunk driving after watching the "Power of No" commercial video. A follow-up project "Friends Don't Let Friends Drive Drunk" will soon be launched around the F1 Grands Prix in Singapore and Japan, and the Macau Grand Prix.
By hosting the FIA ​​Region II Roundtable, AA Vietnam and the AIP Foundation reaffirm their commitment to harnessing the collective power and expertise of members in the region through closer collaboration.