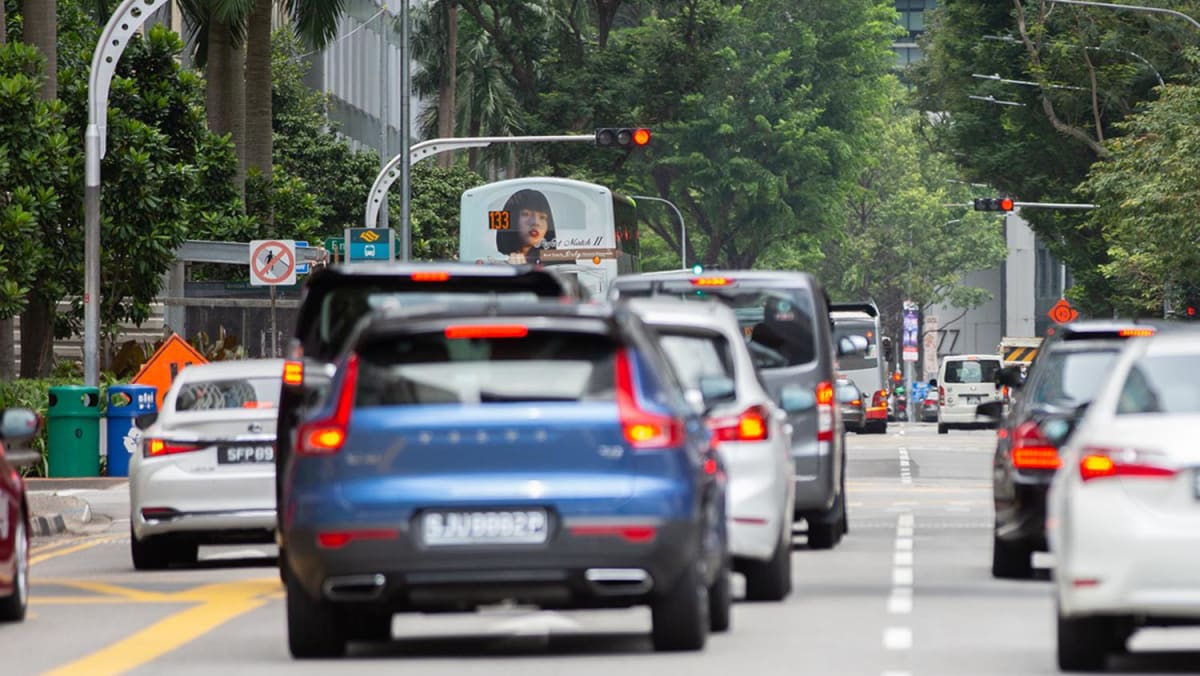 COE prices for large cars fall below S$100,000 for the first time in nearly 5 months
SINGAPORE – Prices for Certificates of Entitlement (COE) for large cars fell on Wednesday (October 5) to S$95,856, the first time in nearly five months that Class B premiums have fallen below six figures.
Premiums in the category – which includes cars over 1,600cc or 97kW, or all-electric cars rated over 110kW – have remained above the S$100,000 mark since 19 May, when COE was S$95,889.
Premiums for small cars (up to 1,600cc and 97kW) or fully electric cars with power up to 110kW also fell, falling by 4.17% to S$80,501.
Premiums for motorcycles reached S$11,751, hitting a record high for the second time in a row.
For commercial vehicles and buses, COE prices fell 1.51% to S$65,991.
And in the open category, which can be used for any type of vehicle except motorcycles, premiums fell by 2.05% to S$105,001.
WHY COE PRICES DROP
Car dealers and transport experts contacted by TODAY said the current economic uncertainty and rising interest rates for car loans may have led to fewer bidders for large Class B cars. .
Auto trader Neo Nam Heng, who is an adviser to the Association of Automobile Importers and Exporters, said the economic situation with its signs of inflation has made people more cautious about spending, which has likely reduced the number of people bidding for a COE.
The COE is required to own and drive a vehicle in Singapore and is usually factored into the price of the vehicle sold.
COE prices for all categories fell on Wednesday, except for motorcycles.
This week, several banks raised interest rates on auto loans to 2.78%. This is an increase of 0.5 percentage points from the 2.28% interest rate recorded in May.
"It's very discouraging for car buyers who (want) to apply for loans over seven or eight years. They think the interest is too high," Mr. Neo said.
Agree, Mr Steven Lim, a full-time car broker, said the lower COE prices reflected the consumer threshold, adding there were probably fewer bidders for larger cars and more powerful after the rapid increase in COE premiums for category B in recent months.
Assistant Professor Terence Fan, a transport researcher at Singapore Management University, said the COE figures should be watched to see if there is a sustained drop in demand or if it is a one-off thing .
THE FIGURES AT A GLANCE
Cat A (cars up to 1,600 cc and 97 kW or fully electric cars with power up to 110 kW): S$80,501 (instead of S$84,000)
Cat B (cars over 1,600 cc or 97 kW or fully electric cars over 110 kW): S$95,856 (instead of S$108,051)
Cat C (commercial vehicles and buses): S$65,991 (instead of S$67,001)
Cat D (motorcycles): S$11,751 (instead of S$11,589)
Cat E (open category): S$105,001 (instead of S$107,201)