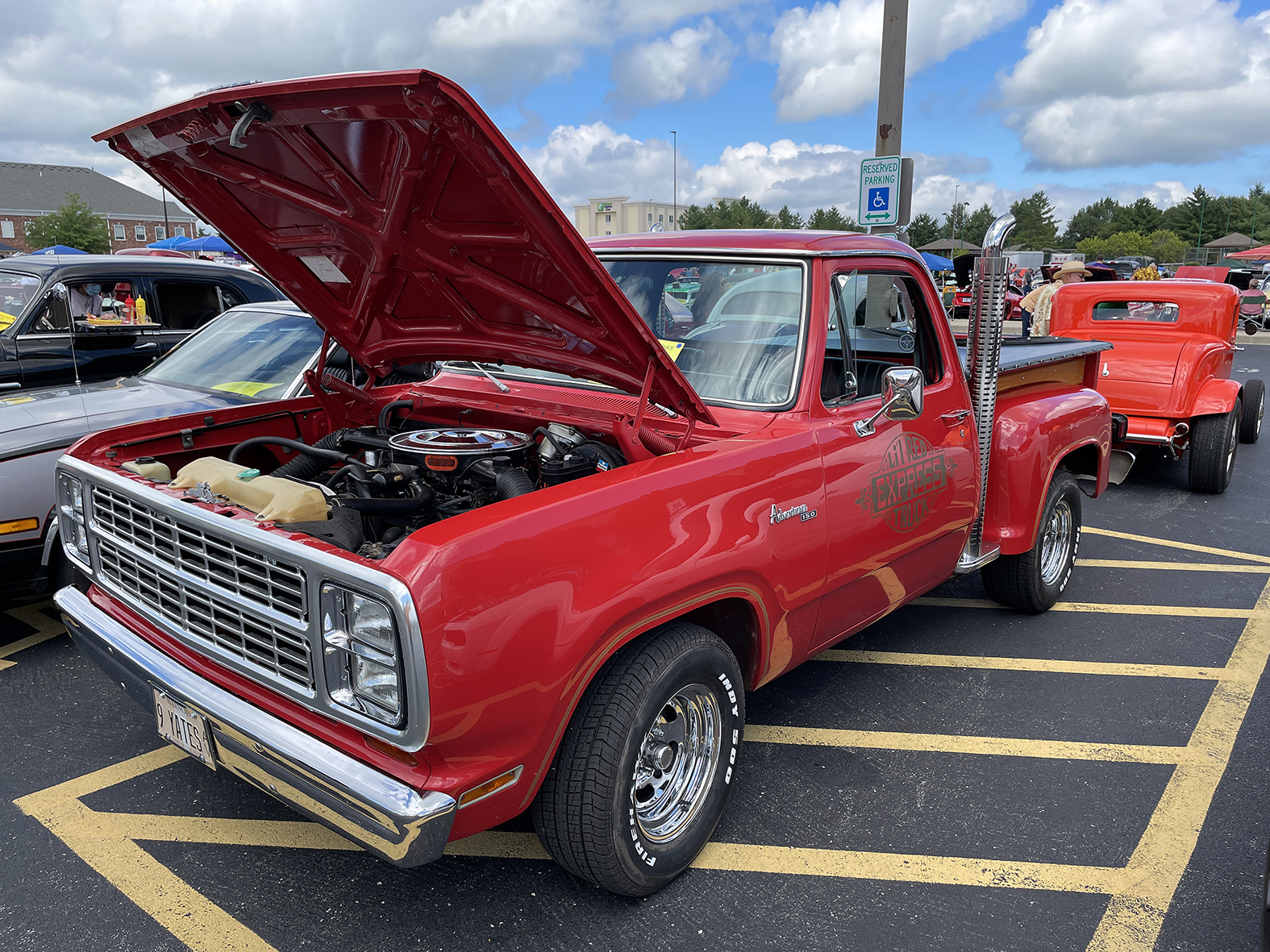 Classic and Custom Cars Gather at Edwardsville High School for the 30th Annual DARE Car Show
Tractors, classic bikes, motorcycles, jeeps, muscle and sports cars were just a few of the metals on display at the 30th annual DARE car show at Edwardsville High School on Sunday.
The weather was perfect with temperatures around 80 degrees, a healthy breeze and the sun playing hide and seek with lots of oversized cumulus clouds. After 12 p.m., a sound system set up on site began playing Motown and multi-decade era hits. Hot corn, cotton candy and other items were available for purchase, with proceeds going to the local DARE program. Activities included a 50/50 raffle, silent auction and children's activities.