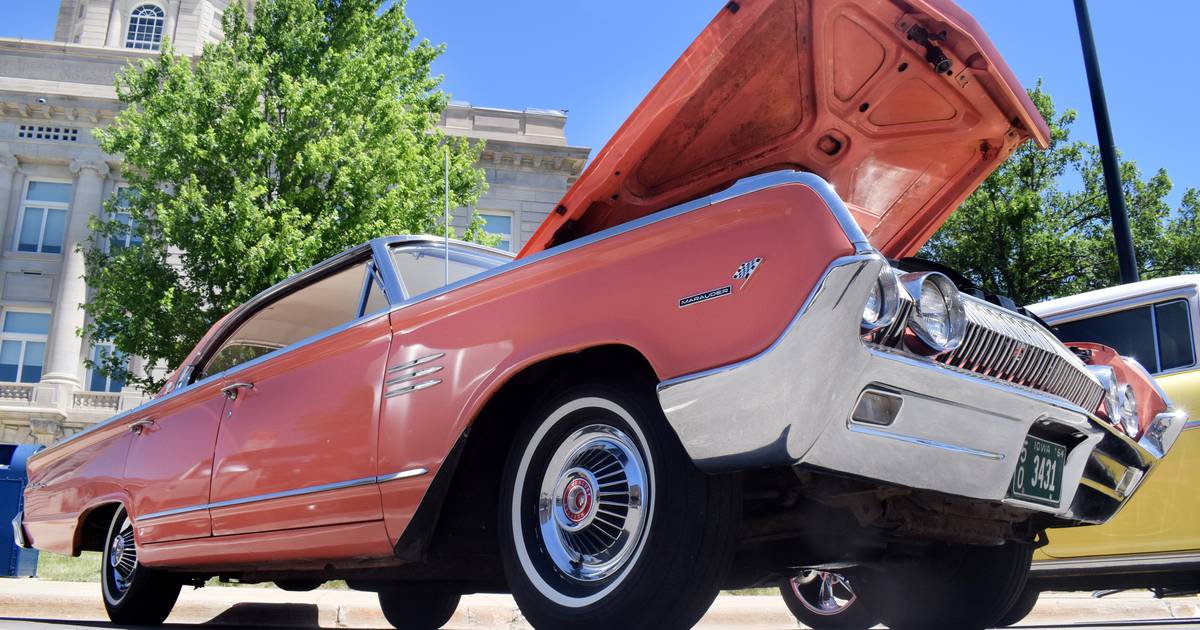 CARS, 'CYCLES AND MORE CARS – Newton Daily News
Downtown Newton is truly a wonderful sight to behold when it's crowded and full of awesome cars and motorcycles.
Newton Main Street starts the roaring engine with Thunder Nites. The annual Community Motorcycle Rally makes a triumphant return after a brief hiatus and is now under the watchful eye of Main Street volunteers. As a bonus, the bike night from 6 p.m. to 10 p.m. on June 10 will take place downtown.
Laurie Moffitt, chair of the Newton Main Street Promoting/Organizing Committee, told Newton News in April that the new owner is allowing the downtown organization to turn Thunder Nites into a fundraiser, ensuring there are will have more bike parties and opportunities for economic vitality for years to come.
So far, community interest seems high, judging by the positive feedback Main Street received when it announced it was taking over Thunder Nites.
"I was overwhelmed by it in a good way," Moffitt said. "But now I guess it makes it even more exciting for the City of Newton to be able to put on an event like this that draws so many people from different cities and states and gives us the opportunity to really show off our downtown. "
After the bikes leave, classic cars and sporty rides will take over the town square. The Newton Area Chamber of Commerce's "Cool Cars" car show will be held on June 11 from 10 a.m. to 2 p.m. Parking and registration of participating cars will take place from 8 a.m. to 10 a.m.
According to information released by the chamber, the motor show will award trophies for best in show, people's choice and other classes. Pre-register for the car show at the chamber office, 113 First Ave. W., by calling 641-792-5545 or online at www.experiencenewton.com.
Are there opportunities for trophies? Well, duh! Entrants can win the coveted 'Best Show' trophy or 'People's Choice' award, in addition to honors for different classes. When the car navigation is over, Newton Fest guests can head to the Iowa Speedway for even more car action.
The ARCA Menards Series race begins at 8 p.m. on June 11 at Iowa Speedway. Grandstand tickets start at just $19. Kids 12 and under can watch the race for free!
Danielle Rogers, community marketing manager for the town of Newton, said the volunteers involved with car shows and bike parties have years of experience in making downtown events successful.
"…I'm thrilled to see people back in the plaza for these two iconic events," Rogers said. "I think people are excited to be in the heart of the community and the town center is definitely one of Newton's gems that those of us who plan events like to showcase.
Contact Christopher Braunschweig at 641-792-3121 ext. 6560 or [email protected]