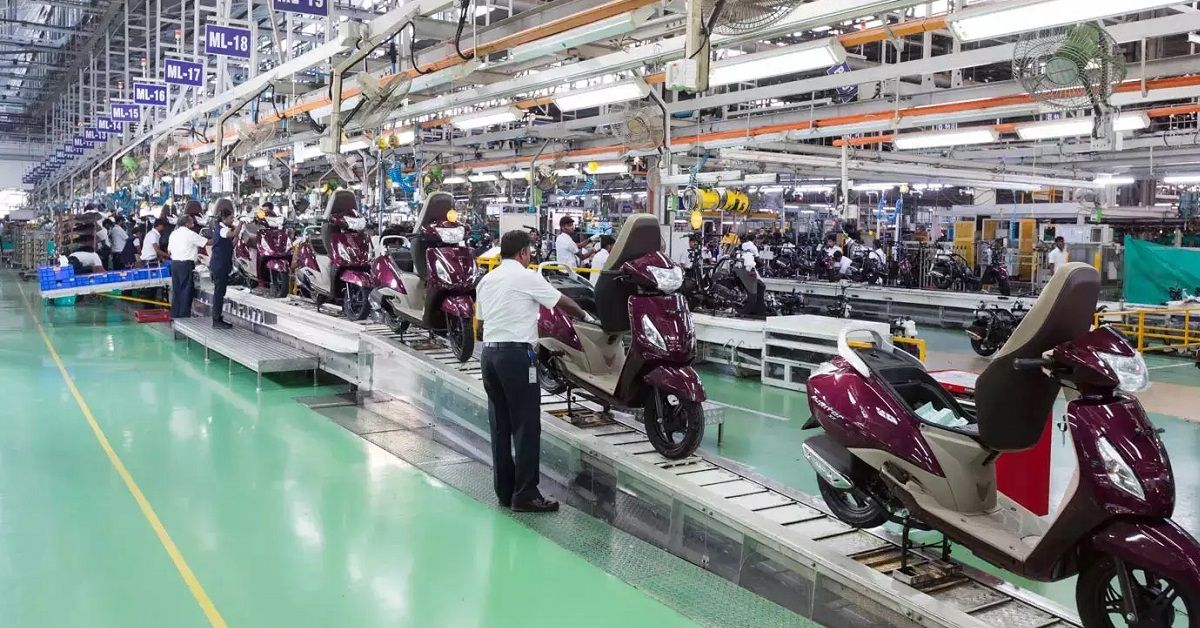 BMW and TVS reportedly working on mass electric motorcycle
TVS, based in Chennai, India, and Bmw, come together around a new collaboration: an electric motorcycle for the general public. Although TVS and BMW have partnered for a few years to develop the smaller G and GS motorcycles, this company marks the start of a new era aimed at targeting a global market, selling many new electric vehicles over the next year. decade. The first project, the aforementioned electric motorcycle, is already underway, but it won't come out for about two years. That said, this partnership is meant to be long-term and mutually beneficial, resulting in collaboration on even more vehicles.
Read on to find out more about what BMW and TVS are working on together, especially when it comes to their new electric motorcycle.
Related: Arc Vector: A Deeper Look At What's Behind The Electric Motorcycle's Body Panels
Different platforms but the same goals
Although TVS and BMW are developing different platforms to start building their vehicles, the finished products will be jointly produced on these new platforms. The project will begin with the two companies starting assemblies on similar but separate platforms. The project, as well as the partnership as a whole, revolves around the continuous development and improvement of electric vehicles, starting with a consumer electric motorcycle. And while the results of this first project shouldn't be revealed to the world for about two years, the first steps are starting now. Aiming at a global market, BMW and TVS are jointly developing new platforms.
TVS contributes to the design and development of future BMW Motorrad products, in addition to industrialization and supply chain management. However, both companies will be responsible for recording and responding to client results and then incorporating those results into the development of future projects. By using electric vehicles (EVs) as a product, the two companies also hope to bring advanced technologies to global markets. The current partnership was born from the success of a previous partnership, but on a smaller scale, in 2013.
The start of a long-term partnership
This new joint venture is just the start of what BMW and TVS hope to do in the name of unlocking new growth potential. The electric platform used by the two companies would be overhauled, modified and optimized for the creation of more electric scooters and motorcycles, as well as other electric vehicles to be discovered.
Both companies believe they share core values, such as focus on quality, engineering prowess, innovation and customer satisfaction, and therefore a long-term partnership with multiple collaborations was the next step. logic between the two companies. With the experience and expertise of TVS, they can help BMW offer smaller capacity vehicles.
In addition, TVS is already known for investing in research and development of electric vehicles, even before its partnership with BMW. They are also investing in the electric vehicle space and aim to ensure that all of their new products provide green, electric and environmentally friendly technology to meet changing demographics and increasing environmental demands.
Related: New World Record For Fastest Electric Motorcycle Set By Voxan Wattman
The convenience of switching to electric
Due to new emissions compliance updates, going electric and making more EVs is more convenient than ever. With the introduction and improvement of concepts and ideas at a fairly rapid pace, the market segment of not only electric vehicles, but also electric motorcycles, is changing rapidly.
Moreover, thanks to the aforementioned demographic change and increasing environmental demands, the electric vehicle space is also somewhat particular in its vehicle requirements and footprint goals. BMW and TVS have determined that a viable strategy is to manufacture electric vehicles from current and modern non-electric electric vehicles. As updates and emissions requirements are released, manufacturers need to plan their next steps more and more carefully.
Unfortunately, this may include the removal of some popular vehicle lines. In addition, new developments are more easily tested on two-wheeled vehicles, such as motorcycles, before spreading to other electric vehicles. In addition, given that BMW is highly regarded as a "premium manufacturer", its progress in electric vehicles should follow suit.
The TVS and BMW partnership had a precedent
While BMW and TVS had already joined in a joint venture in 2013, it was in the small capacity segment, while this new partnership aims to go global. The aforementioned 2013 partnership was for the development of motorcycles under 500cc, giving BMW access to both TV manufacturing and the Indian market with its G310 range to bring said motorcycles to life.
TVS was also able to gain valuable expertise from BMW in engineering and design knowledge. Three products, the BMW G310R, the BMW 310GS and the TVS Apache RR 310, were born from this earlier collaboration. However, despite the success of these products, the market for electric motorcycles has not yet really taken off and remains rather limited, although the increase in the number of electric vehicles on the roads could change that.
BMW, for example, has recently focused on selling a new electric scooter. They've now partnered with TVS to help complete TVS's design for an electric motorcycle, and that synergy appears to translate into even more electric motorcycles and scooters for global markets.
Sources: rideapart.com, rushlane.com, hindustantimes.com, reuters.com, autobala.com,
10 things we know about the NAWA Racer electric motorcycle
A retro-style, zero-emission electric motorcycle, the NAWA Racer combines a nano-based ultracapacitor with a lithium-ion battery for crazy performance.
Read more
About the Author