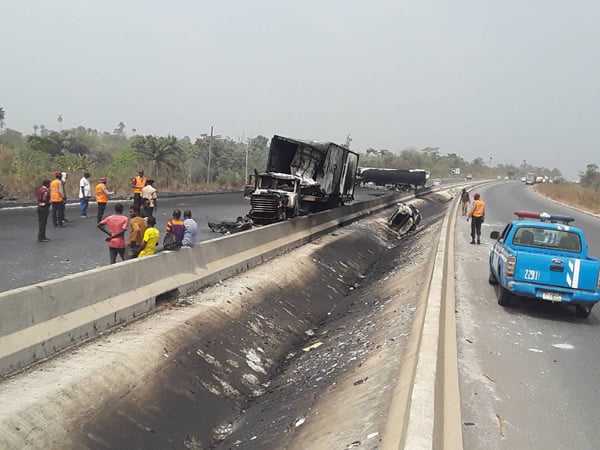 Angry youths block Adamawa highway and protest as three die in truck crash
At least three people are believed to have died in a car accident on Monday morning at the Viniklang Junction in Adamawa State.
The accident, which occurred a short distance from the Jimeta bridge, involved a truck loaded with cereals, Naija News learned.
Reports said two of the victims were riding a motorbike while the other was trying to cross the road when the truck slammed into them and crushed them to death.
The disturbing accident has caused chaos in the region as angry young people protest against the killings involved.
SaharaReporters report that the mob blocked the highway and are demanding justice, saying the articulated vehicle was rolling down the hillside of the Bajabure industrial complex when it ran over the three men at the Viniklang junction.
There were heavy traffic jams at Jimeta Bridge at the time the report was delivered.
The furious young people allegedly threatened to burn the truck.
However, security guards including police and civil protection officers arrived at the scene and evacuated the remains of those killed.
They also work to contain angry youth, Naija News understand.